Introducing the Feel Better Community
28th September 2013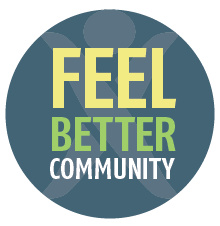 Are you a health and wellness professional?
Do you blog about health issues?
Apply to be part of our trusted community of health resources!
See below for details.*

Here at HyperVibe we strive to provide you with articles that will inspire you to choose healthy living and educate you on how to make healthy choices for yourself and your family.
We know that you care about your health, but we also know that when you're searching online, it can be hard sometimes to draw the line between quality information…and advice that's misleading at best, and dangerous at worst.
It is in this spirit of education and information that we are excited to bring you our new Feel Better Community.
The Feel Better Community is a place you can come to online to find trusted resources for topics in the health and wellness field.
It's a hub you can come to when you need to find a professional with a certain specialty.
It's a place where you can feel comfortable, whether you're posting your opinions on articles or sharing them with friends.
And you can share our badge on your own website to show that you have joined the movement toward healthy living.
Every month, we'll feature a new panel of experts, with links to their sites and a little about their stories—who they are, and how they can help you.
Topics will include things like: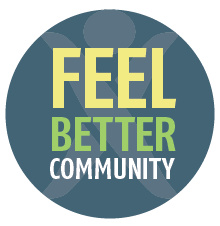 Weight loss

Nutrition

Fitness

Bone health

Pain relief

Sports performance

Injury prevention

Circulation

Aging well
and other topics you care about.
To make sure you never miss an update, sign up for our newsletter, where we'll highlight each month's Feel Better Community partners. You can find the link at the top of our blog!
*Wellness professionals, fitness coaches, health bloggers, etc:
Be a proud member of our Feel Better Community, and join the movement to improve the lives of health seekers around the world.
If you work in the field of health and wellness in the United States, Canada, or Australia, and are interested in being featured in an upcoming FBC Partner highlight, you are welcome to apply. Just email us and a representative will be in touch with you soon.