Highlights from the Hypervibe Foundation Training Course
22nd April 2019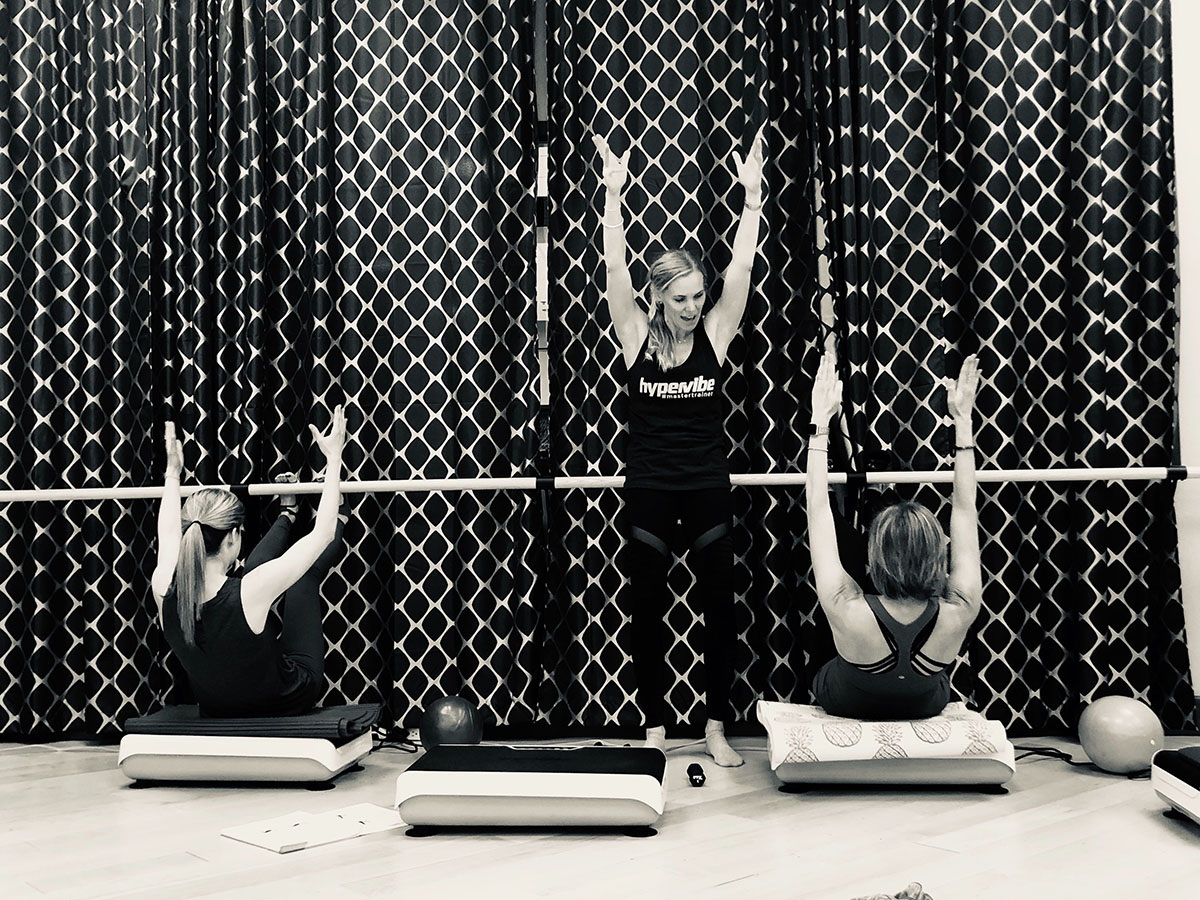 As Hypervibe's Director of Clinical Education, I was both excited and honored to be a part of Hypervibe's first Foundation Training course. At the end of March, Hypervibe's founders, Murray Seaton and Brie Kedwell, took the long journey from Australia to the United States with their four children Abbey, Olivia, Grace and Francesca, in tow. This trip would have been an impressive undertaking by anyone's standards even if it was for pleasure – traveling internationally with four children under the age of nine is indeed brave, in my opinion. Incredibly, they found a way to merge business with pleasure and successfully kicked off the first series of training courses, all while creating amazing family memories as they made their way across the globe.
Murray and Brie are indeed an unstoppable team both personally and professionally. Their commitment to this U.S. expedition was motivated by their desire to offer a comprehensive whole body vibration training course to professionals in the health and fitness industry. The course was created out of a labor of love with the collaboration of the incomparable Rockell Williamson-Rudder, an amazing woman in her own right. A fellow Australian, Rockell is a Pilates and Barre instructor extraordinaire and a retired dancer from the Moulin Rouge, not to mention, a wife and mother of three – just a few of the many credits to her name. Having been introduced to Brie and Murray through a mutual friend, when Rockell caught wind of the Hypervibe, she knew that she had to learn more. She immediately developed her vision for a Hypervibe group fitness model and after many hours of dedication, the Hypervibe Foundation Training course and manual were born.
I was fortunate enough to join the team for the first class in Las Vegas, Nevada, at which time we all had the opportunity to meet and teach together. As we had been corresponding remotely over the previous year, finally being able to engage with one another in person was a beautiful experience. Meeting all of the attendees was a treat. They included fitness professionals and entertainers from all walks of life – a Ph.D. graduate, a former nurse, weight loss clinic owners, a professional dancer and even an aerialist performer! Throughout the two day course, the spirit of this group was indeed contagious as everyone contributed their knowledge and showcased their talents. We were undoubtedly off to a fantastic start.
The next stop was Los Angeles, California. This lively group of fitness professionals wowed the team with their credentials. The attendees included celebrity Pilates instructors, talented fitness trainers, and professional dancers who have performed with major ballet companies and toured with the likes of Ellen DeGeneres and Kanye West. These individuals infused a great deal of energy and personality into every thread of the class, inspiring even more ideas for future sessions. Over those two days of training, they joined the ranks of the Vegas bunch as Certified Hypervibe instructors.
Moving onward to the East Coast, I joined back up with Murray, Brie and Rockell the following weekend in the Big Apple – my hometown. KIMA Physiotherapy & Wellness was our gracious host and provided the perfect space for our training. We enjoyed getting to know a small group of dynamic personal trainers and Pilates instructors from all over the U.S., as well as two lovely ladies who made the long trip from their homes in Scotland and Switzerland. Tracey Vincel, physical therapist and co-founder of KIMA, also attended the course so that she could share her newfound knowledge about whole body vibration with her team. We all enjoyed witnessing and learning the many applications of Hypervibe as Rockell expertly and elegantly demonstrated them….and I stood by to show the modified poses. This definitely inspired some laughter as my presentation was not nearly as graceful as Rockell's.
The outcome of all three sessions far exceeded our expectations and we are currently in the process of expanding our course schedule for 2019. We would like to formally express our gratitude to everyone who attended and participated so enthusiastically. To all of our readers and customers, stay tuned to our blog for upcoming interviews featuring our new Hypervibe Ambassadors. You will learn how you can connect with the newest Certified Hypervibe trainers in your area…and who knows – you may soon find yourself training with one!