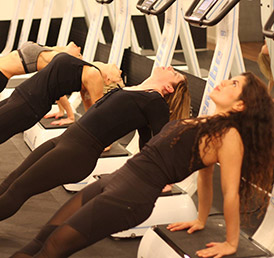 How Fitness Studios Profit with Hypervibe
Specialized Fitness Studios have become an increasingly popular trend over the last 10 years. We've seen the rise of concepts such as Crossfit, Zumba, Orangetheory, Barre, Cycling studios and many more. In fact, the IHRSA 2014 Health Club Consumer Trend Report showed that boutiques now comprise approximately 21% of the $84 billion global health club market.
One of the main reasons that specialized fitness studios are so attractive is that members are able to have a structured time to workout in a group led environment that takes the "guess work" out of exercise. Whole Body Vibration is becoming an increasingly popular form of group fitness because of it's ability to provide people with significant benefits in a very short amount of time. A growing number of studios are utilizing Hypervibe with great success.