Here's What Makes Hypervibe the Best Vibration Platform
22nd December 2021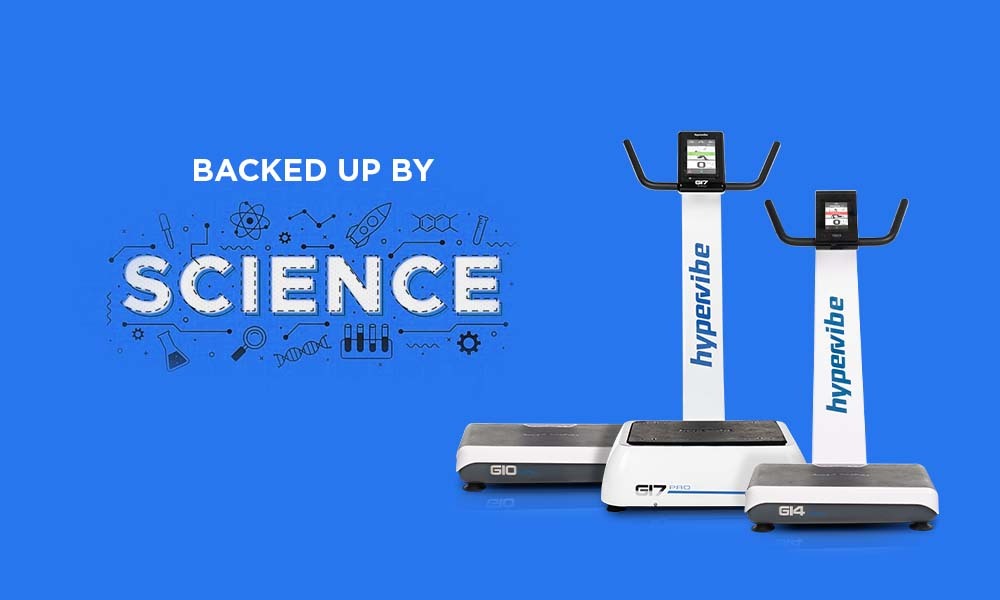 Lately, we hear more and more about body vibration platforms. And for a good reason. This innovative fitness equipment has been around since the 1960s when NASA started using it in its Space program, but it wasn't until the early 2000's that the machine started gaining popularity. What is the main reason for that? It is the ever-growing scientific evidence related to the health benefits of the body vibration plate.
Over the past couple of decades, vibrating equipment has proven itself in many areas of human health and has helped tackle some of the major chronic diseases of the 21st century. According to scientists, the regular use of the vibration platform leads to increased muscle power, stronger bones, better circulation, reduced chronic back pain, accelerated physical recovery, and decreased body fat percentage, among others.
All of the above-mentioned health benefits have been backed up by science, but are they offered by each available vibration platform on the market? Unfortunately, the answer to this question is "No!". Not all body vibration machines currently on sale are equal – some of them are truly great, and some are simply not worth it. One thing is for sure – Hypervibe is leading the way in the field and in the following lines we are going to show you why.
Hypervibe vibration platforms offer the biggest G-force per dollar spent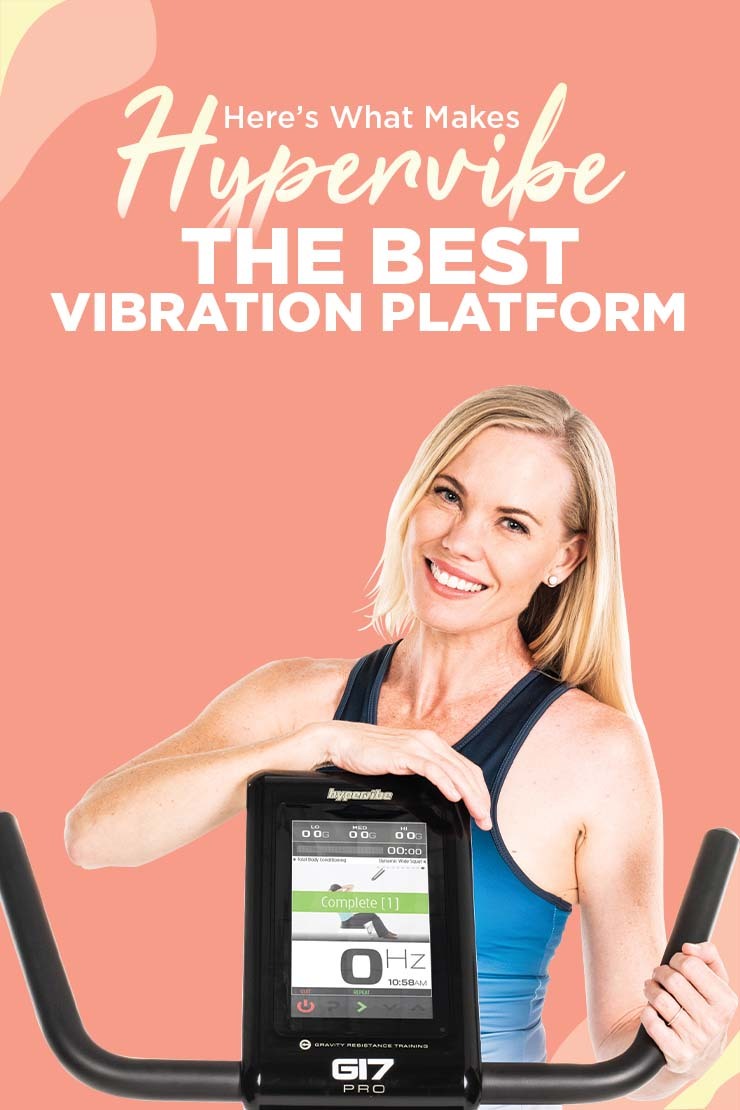 G-force is among the most important aspects when it comes to body vibrating machines. The letter "G" stands for "Gravity" and determines the load that is placed onto your body during the vibration exercise. The greater the G-force, the stronger the muscles, and the denser the bones, over time. This is why the level of G-force provided by vibration plates is the biggest price determinant.
To date, Hypervibe machines are the ones that provide the biggest G-force per dollar spent. Depending on the model you choose, you can get up to 25 G's for a fraction of the price offered by other brands capable of delivering such a force. Actually, at Hypervibe we are so certain about this matter that we are ready to refund you If you find a competitor's product that offers more G-force for the same amount of money.
The most appropriate vibration frequency on the market
When it comes to whole-body vibration (the exercise performed on the vibrating plate), frequency is the other major aspect to consider (apart from the G-force). To date, many studies, such as this one, have been conducted in that area, and the majority of the results are unanimous. The most appropriate frequency for achieving the best health outcomes is between 5 – 40Hz (depending on your age group).
If you exercise at frequencies below this range, the only results that you will get are a waste of time and disappointment. On the flip side, if you exceed the above-mentioned frequency range, you risk hurting vital organs of your body. At Hypervibe we understand that extremely well, which is why all our models offer a frequency above 5Hz, and no more than 40Hz at best.
Unbeatable convenience and ease of use
Let's face it – home fitness equipment can sometimes be bulky, noisy, and difficult to move around. This is one of the biggest consideration factors when it comes to purchasing an exercise machine for home use. And vibration platforms are not an exception to that rule. Luckily, this is not the case with Hypervibe vibration plates.
Thanks to the latest technological advances in the field and the hard work of the Hypervibe engineering team, our machines are among the most compact, least noisy, and easy to install body vibration platforms on the market (when compared to other machines with similar capabilities).
Hypervibe plates come with an unmatched warranty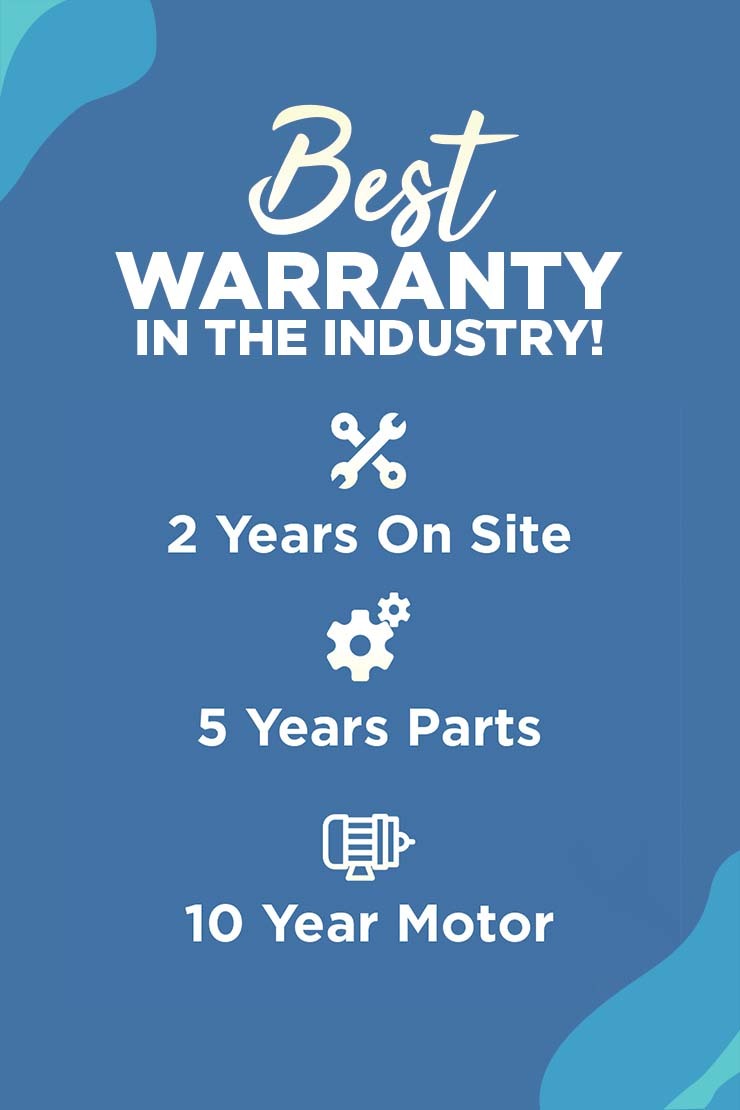 Customer loyalty and customer satisfaction are among the biggest priorities for Hypervibe. This is why we offer some of the best warranty conditions you can find currently on the home fitness market. All our machines come with an unmatched warranty of 2 years labor, 5 years parts, and 10 years protection of the motor.
Not yet convinced? How about an extra 90-days full money-back guarantee, in case you are not satisfied with your purchase for whatever reason? And this is not all! If you are not comfortable paying for the machine in advance, we offer up to 12 months of interest-free credit via Bread Finance.
Which Hypervibe model is right for me?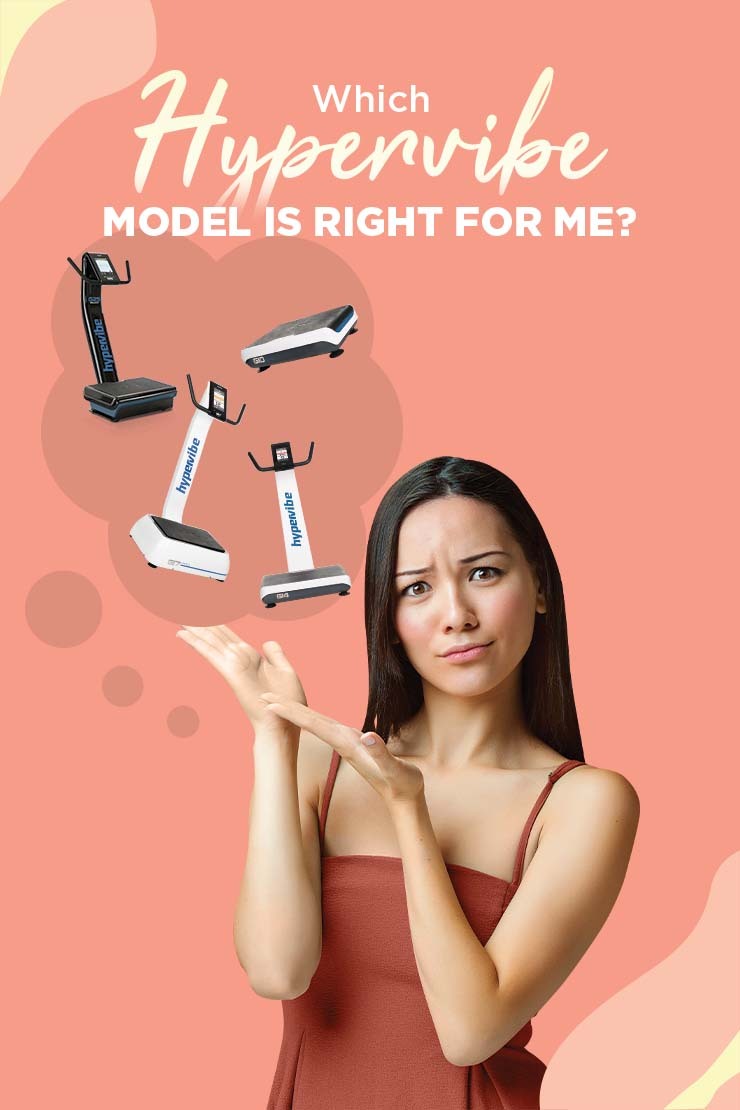 Choosing the right Hypervibe model for you depends on several factors, such as the available space in your home, your personal fitness goals, your weight, and height, as well as your budget. Currently, we offer 4 different models that vary in specifications, size, and price. These are:
G10 – our most compact model, reaching a G-force up to 10 Gs and a vibration frequency within the range of 5 – 25Hz
G14 – great for home use, reaching a G-force up to 14 Gs and a vibration frequency within the range of 5 – 30Hz
G17 – superb for business use, reaching a G-force up to 17 Gs and a vibration frequency within the range of 5 – 35Hz
G25 – our most advanced professional model, reaching a G-force up to 25 Gs and a vibration frequency within the range of 5 – 40Hz
The bottom line
The body vibration platforms are among the most beneficial fitness facilities currently available on the market. The extensive scientific research that has been conducted on them over the past couple of decades has revealed some pretty interesting results. It has been proven that the vibrating equipment boosts muscle power, increases bone mineral density, improves blood circulation, accelerates lymphatic drainage, decreases chronic pain, and aids weight loss.
In this line of words, it is worth mentioning that not all vibrating platforms can give you the results they promise. This is why, before purchasing one, you should take into consideration all the factors that separate the great vibration platforms from the not-so-great ones. When doing a comparison between the different brands currently on offer, Hypervibe seems to be the overall winner in more or less every major category. The choice is yours!
References (in order of appearance)
Bemben, D., Stark, C., Taiar, R., & Bernardo-Filho, M. (2018). Relevance of Whole-Body Vibration Exercises on Muscle Strength/Power and Bone of Elderly Individuals. Dose-response: a publication of International Hormesis Society, 16(4), 1559325818813066.
Tseng, Shiuan-Yu & Ko, Chung-Po & Tseng, Chin-Yen & Huang, Wei-Ching & Lai, Chung-Liang & Wang, Chun-Hou. (2021). Is 20 Hz Whole-Body Vibration Training Better for Older Individuals than 40 Hz?. International Journal of Environmental Research and Public Health. 18. 11942.
Omidvar, M., Alavinia, S. M., & Craven, B. C. (2019). The effects of whole-body vibration therapy on reducing fat mass in the adult general population: A systematic review and meta-analyses. Journal of musculoskeletal & neuronal interactions, 19(4), 455–464.