Hypervibe Announces New Study on Whole Body Vibration Effects on Mobility
14th May 2013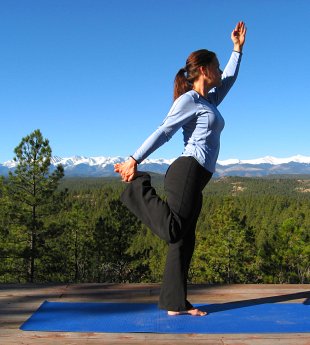 Hypervibe, a leader in the field of whole body vibration (WBV), announced a new study released on whole body vibration and its effects on mobility, balance, and joint position sense in older adults.
The study, "The effect of a single session of Whole Body Vibration on mobility, lower limb joint position sense and balance of community-dwelling older adults," was completed by James Cook University and published in the Internet Journal of Allied Health Science and Practice.
According to the study:
28-35 percent of people 65 and older fall each year.
32-42 percent of those over 70 years of age fall annually.
Research has found that impaired balance results in 3.2 times the risk of falling across all populations, and single-limb balance is a proven indicator of poor balance overall.
The study, which used Hypervibe's Performance Whole Body Vibration machine, found that one 10-minute workout on a whole body vibration machine, using a frequency of 6Hz and amplitude of 5mm, can significantly improve single limb balance.

"We are excited to announce the results of this study," said Murray Seaton, founder of Hypervibe. "Every year, one in three people over the age of 65 experience a fall that could be prevented with better balance. Research that supports whole body vibration as a way to improve balance will convince more health and wellness practitioners to recommend WBV training to their patients."
The new study, led by Dr. Anne Jones, Honours Coordinator of the Physiotherapy School of Public Health, Tropical Medicine and Rehabilitation Sciences at James Cook University, involved thirty-six adults over the age of 50. According to the results:
"[The participants experienced] a statistically significant change in single-limb balance for both the right and lefts legs following the single episode of WBV. The study concluded that a single episode of WBV for ten minutes, at 6Hz and 5mm peak to peak amplitude affected single limb balance, but no effect on joint position- sense or mobility."
Hypervibe had no input into the data analysis, interpretation, or conclusions of the study.
The Hypervibe Performance whole body vibration machine, which was used in the study, normally retails for $2,395. The Hypervibe Performance was engineered to the highest standards, allowing the machine to provide the most benefit to the user at half the price of its closest competitor. It is capable of generating from 0.8G to 17G of G-force and 28Hz of pivotal vibration.
Financing options are available for the Hypervibe Performance. Visit our website for details on how you can get your own machine.