Whole Body Vibration Could Speed Up Recovery from Fractures
25th April 2014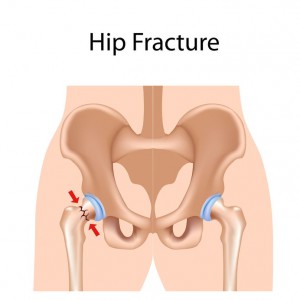 Whole body vibration therapy is already largely used for rehabilitation purposes, being a low impact activity that can be performed by people of all ages for speeding up the recovery.
This form of exercise has been proven to strengthen the muscles by sending energy waves of different frequencies through the body, and has a positive impact on bones as well. Previous studies have shown that WBV can be effective in improving the areal bone mineral density in osteopenic patients with adolescent idiopathic scoliosis and in increasing the hip and preserving the spine bone mineral density in road cyclists.
Studies performed on laboratory mice have shown that WBV can increase the relative amount of bone and the trabecular number in non-fractured bones, can improve the bone microstructure and mechanical properties in knee osteoarthritis, and seems to be effective in reducing bone resorption and increasing the cortical thickness in mice with osteogenesis imperfecta. Moreover, the therapy using whole body vibration was found to improve the functional recovery in spinal core injured rats.
But these aren't the only positive effects of WBV on bones. A more recent study has shown that vibration therapy may also be efficient in improving the healing of osteopenic bones, when combined with the application of osteoporotic agents estrogen and raloxifene. Published in the Bone journal, in April this year, the study aimed to examine the efficiency of whole body vibration in delaying bone destructions and to determine whether this form of treatment has other effects on bone healing.
The vibration was applied at a frequency of 70Hz, twice a day, for 6 weeks, in order to stimulate the recovery. 84 rats with osteopenia were studied, and results showed that both WBV alone and the application of estrogen and raloxifene alone can improve the stiffness, endosteal bone and trabecular density, but the combination of the two treatments has more intense effects. Study concluded that this could be a potential treatment for healing osteopenic bones, although research is still needed for determining the ideal vibration regimen in humans.
Previous research has shown that vibration therapy might be a good solution for preventing and treating hip fractures, as well as for recovery after hip arthroplasty. At the same time, application of WBV twice a week was found to reduce the bone loss at the hip and spine and to improve the lower limb muscle function in postmenopausal women, reducing the risk of falls and hip fractures.
These findings are encouraging, as whole body vibration therapy requires less patient effort than classical rehabilitation exercises, and exercises done on a vibration machine are a low impact activity that can be performed by elders and people who are at higher risk for bone loss and fractures.