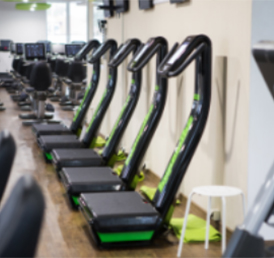 Upgrade your Health Club with Hypervibe Galaxy
The Health Club industry is as competitive as it has ever been and clubs are constantly attempting to identify ways to provide an advantage to gain new members, keep existing members engaged and for their staff to be more engaged.
Whole Body Vibration became a popular trend in Health Clubs in the early 2000s because of it's unique advantages for exercise warm up, recovery and providing a full body exercise. With Hypervibe already being an industry leader with it's superior line of products, the leadership team decided to design a product that was ideal for health club chains to provide maximum value and was built to withstand high levels of use. The Hypervibe Galaxy has quickly become the whole body vibration of choice for health clubs that want the highest quality equipment for their members and staff to benefit from.