Financing Now Available for the Exercise Phenomenon Whole Body Vibration Machine from Hypervibe
27th March 2013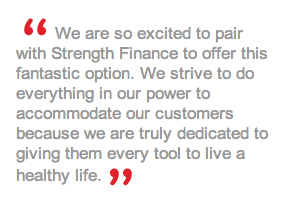 Ride a wave of energy to a better you. Hypervibe's Whole Body Vibration Machine, the only exercise equipment that gives intense exercise without intense effort, is now available through financing.
Canada, (PRWEB) March 27, 2013 Hypervibe Canada is ecstatic to announce today a new partnership with Strength Finance to offer customers a financing program that allows for the loaning of whole body vibration machines.
With financing from Strength Finance, eager fitness hopefuls can begin effortless exercise without needing to put down money upfront and can continue their path to prosperity while making more affordable monthly payments. Customers have the ability to put zero money down in return for a machine with an open and unsecured loan.
"We are so excited to pair with Strength Finance to offer this fantastic option to everyone." says Deb Pelletier of Hypervibe, "We strive to do everything in our power to accommodate our customers because we are truly dedicated to giving them every tool to live a healthy life."
Strength Finance is the first financial management company to create an online web interface portal that not only takes secure applications but also manages these financial transactions for dealer-to-dealer networks.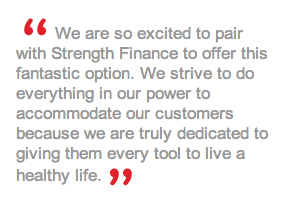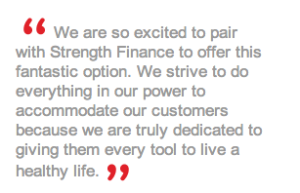 Those interested learning more about whole body vibration machines and the financing offer can visit the Revibe West Strength Financing web page to find more information on this loan option, to browse examples of payment structures, and utilize the finance calculator tool.
About Hypervibe:
Hypervibe is a company devoted to Whole Body Vibration. Their team is made up of health experts, fitness enthusiasts, and technical professionals across the world. Hypervibe is dedicated to educating, informing, and inspiring those who seek to achieve overall health and wellness. To learn more about Hypervibe whole body vibration, you can visit their website at https://www.hypervibe.com/ca/