Hypervibe Teaches a Better Way to Better Health
25th August 2013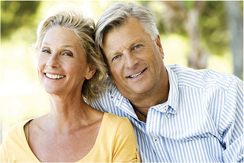 Hypervibe, a leader in whole body vibration education and technology, today announced its online learning center, designed to inform people of the many health benefits of whole body vibration.
The learning center is comprised of 10 articles, each designed to educate readers on a different aspect of whole body vibration. Topics include how whole body vibration technology works, how it benefits health and wellness, and the truth behind the often-dubious claims made by some whole body vibration companies.
Deb Pelletier, local distributor for Hypervibe, said of the series, "This is a really wonderful resource for anyone who wants to learn more about a better way to getting healthy. Our series teaches you exactly what whole body vibration is and why you should try it, and teaches you what to look for when buying a machine. It's really everything you need to know about vibration technology, all in one place."
Pelletier recommends that visitors to the learning center start with the article entitled, "The Convincing Case for Higher G's in Vibration Training." This article covers why increasing the amount of gravity pulling on your body is key to better health, and includes research data from unbiased scientific studies.
"People sometimes dismiss whole body vibration training as a way to get healthier, and it's too bad," said Pelletier, who owns a vibration studio. "My clients are using this technology to lose weight, build muscle, and gain better health in many other ways they didn't think was possible. They'd be happy to tell you that vibration technology is the real deal."
Whole body vibration machines stimulate the body in a variety of ways not possible with traditional forms of exercise. The machines pair gravity and resistance with the transmission of low frequency vibrations to the body. Benefits of using the machine include increases in: muscle power and strength, tone, circulation, bone density, balance and flexibility.
About Hypervibe:
Hypervibe is a company devoted to whole body vibration. Their team is made up of health experts, fitness enthusiasts, and technical professionals from all over the world. Hypervibe is dedicated to educating, informing and inspiring those who seek to achieve overall health and wellness. To learn more about Hypervibe whole body vibration, visit hypervibe.com.